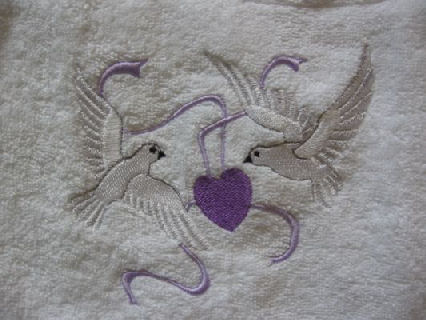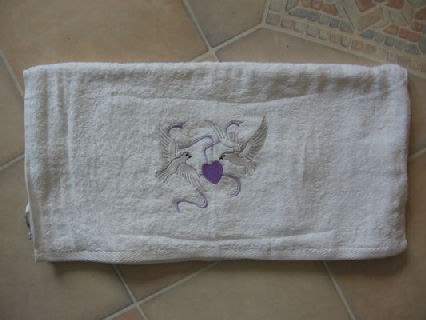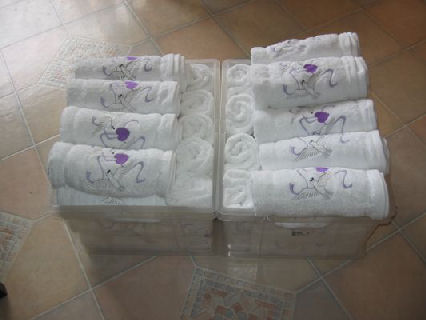 My son will be wed on the 6th of juli 2007!
These are the towels which a have embroidered voor my son and daughter in law.
The weddingguests will get these as a thanks for there presence. I had to embroider 50 towels.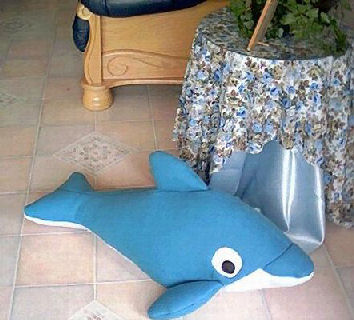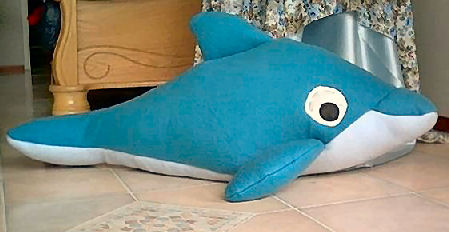 Made a soft cuddly dolfin.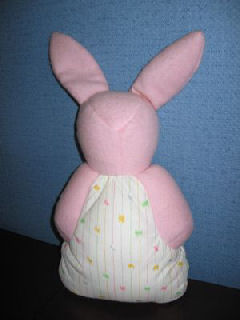 This is the last soft cuddly toy what was left over. I did made a few. A few very soft rabbits en bears cuddly's for the tiny ones.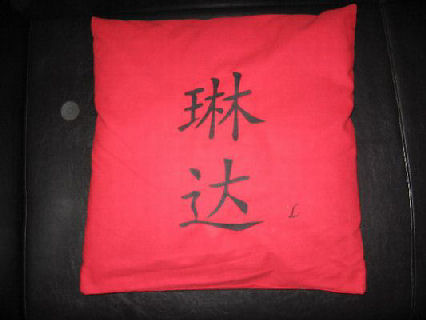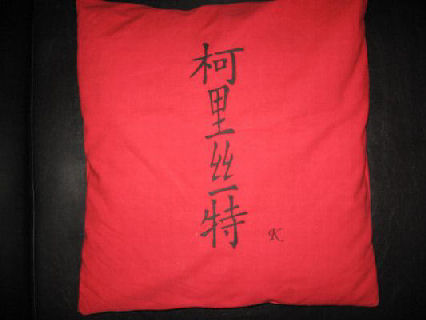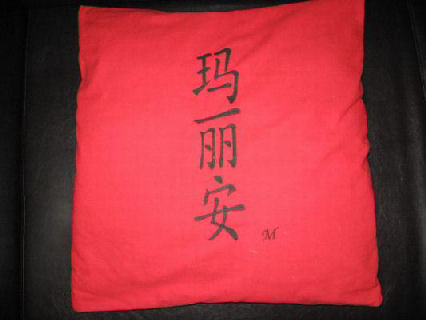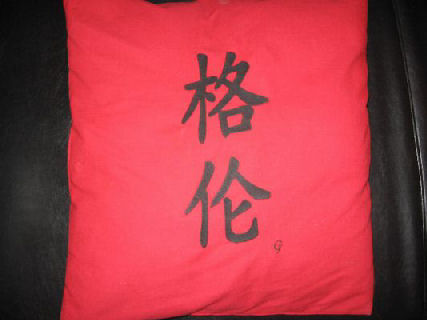 These are the Chinese cussions which a had made for the birthday of my daughter in law.
I did embroidered all the names of all the persons in the house. And to be not confused, i even embroidered the initials of everyone on it.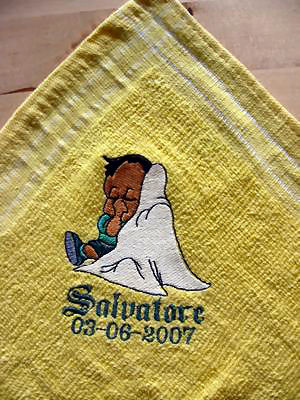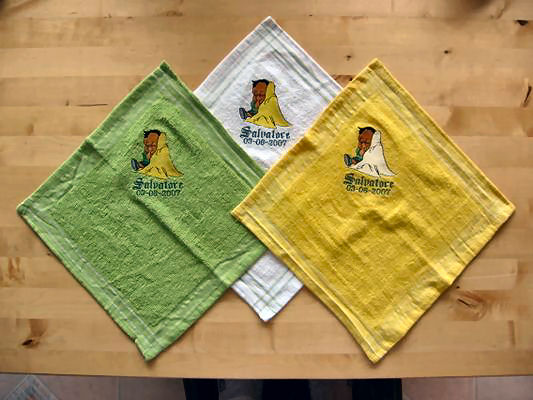 These spittle cloths i embroidered for a family member. It was for a cristening.
These spittle cloths where one of the thanks presents which the guests received when they went home.
Copyright Permissions And All Rights Reserved By CHAROIET.NL © 2007