I spend many hours and a lot of patience in these figures.
The photo on the botton on the right let you see how small these figures really are.
The beak of this eagle for example exsist of about 5 little pieces who you at first had to cut out, fold and then glue them together.
I have had a lot of fun making these figures and they wil be not the last. So now and then i have to do something else.
I don't like to be busy for a long time with one and the same. I will make some more when i feel like it and when i get the time for making them.
They will not be all animals.
I will make different objects like, more animals, planes, motorbikes, cars, buildings ect. ect. When they are ready i will show them here to.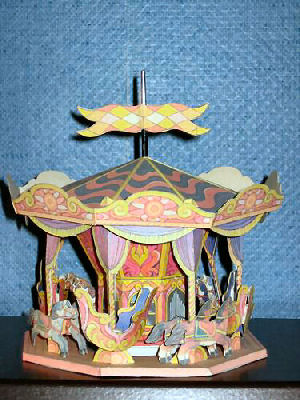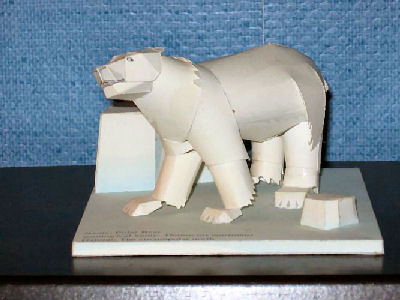 A merry-go-round who really Polar Icebear
can spin around.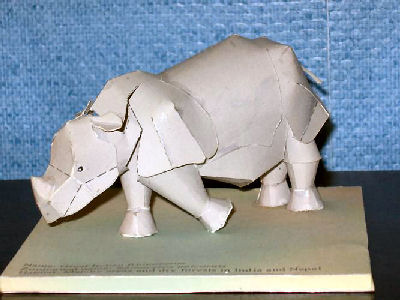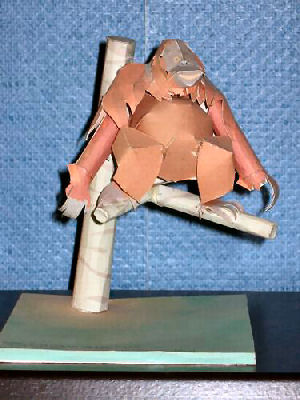 Indian Rhinoceros Sumatran Orang-utan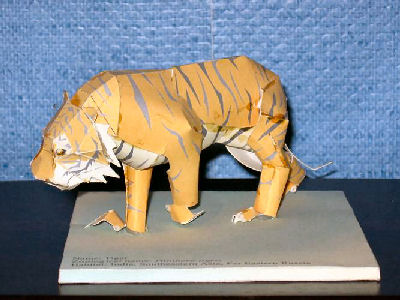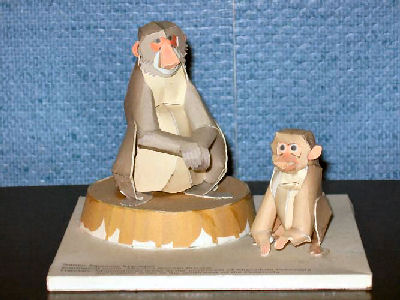 Tiger Japanese Macaque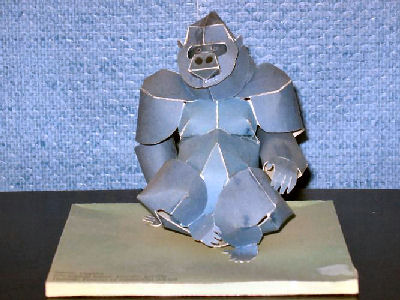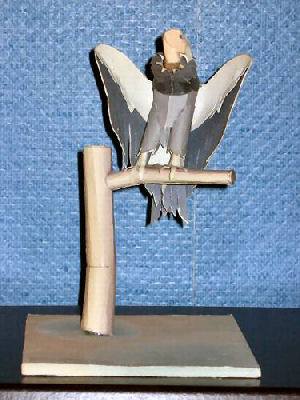 Gorilla California Condor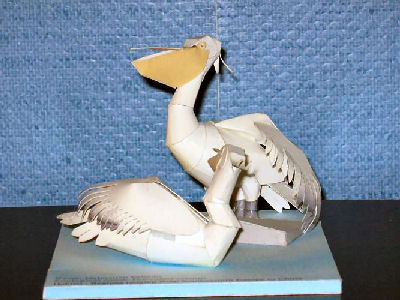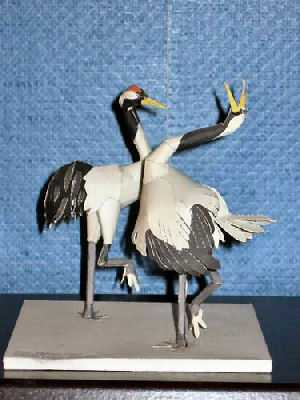 Dalmatian Pelican Japanese Crane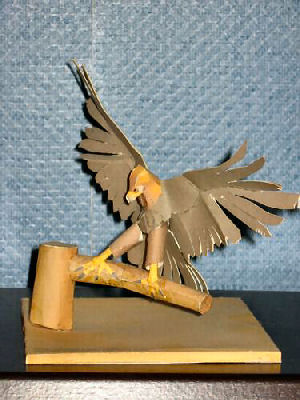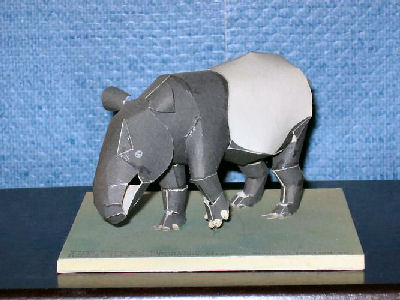 Japanese Golden Eagle Malayn Tapir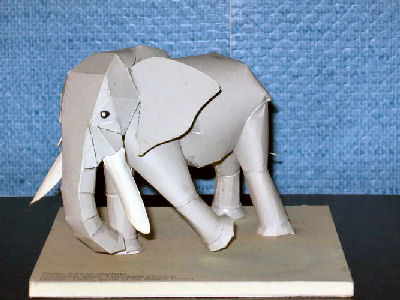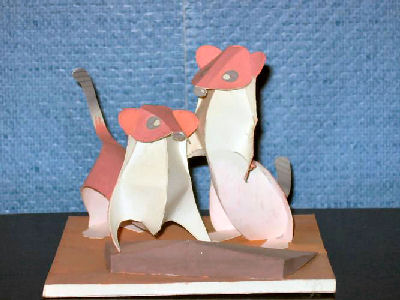 African Elefant Hondo Stoat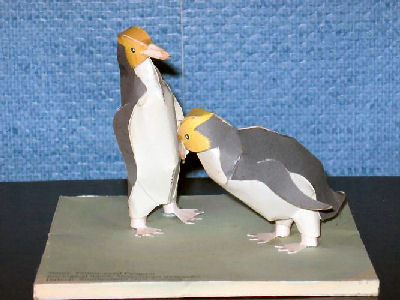 Yellow Pinguļns Japanese River Otter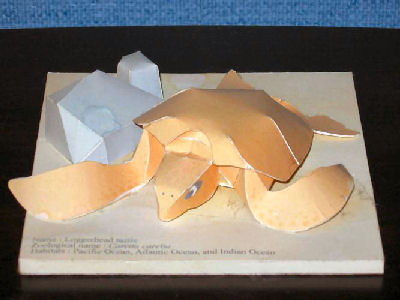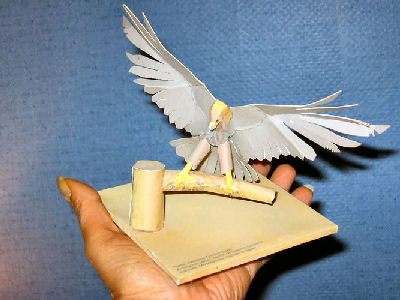 Loggerhead Turtle. How small all is!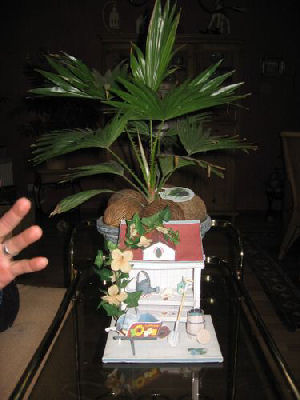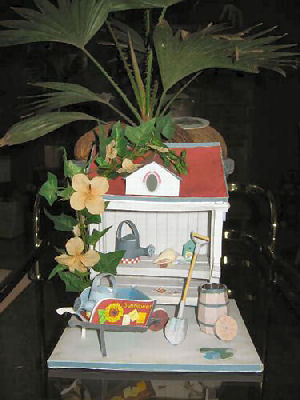 As a surprise i have made this little tiny summerhouse in december 2006 .
Copyright Permissions And All Rights Reserved By CHAROIET.NL © 2007